Xcel Energy Center | St Paul, Minnesota
EVENT POSTPONED (date TBA). Hold on to your tickets! They will be valid for the new date once announced.
Madonna, the queen of pop, has done it again! This is her 12th tour, which is aptly titled "The Celebration Tour" and will feature hits from four decades. Genuinely, this is a dream come true for any fan of music, because not only will you get to see Madonna live on stage at the Xcel Energy Center on July 30th, 2023, but you will also get to party with some of the best fans in the world. You have to be there to witness her in all her glory, as she demonstrates how it is done through her recordings, attitude, clothing, and lifestyle. This will honestly be the most amazing time of your life, as this is the biggest concert she has ever planned. Tickets are selling out way faster than expected, so make sure you grab them right here and now before it is too late; after all, this is the best place to get them.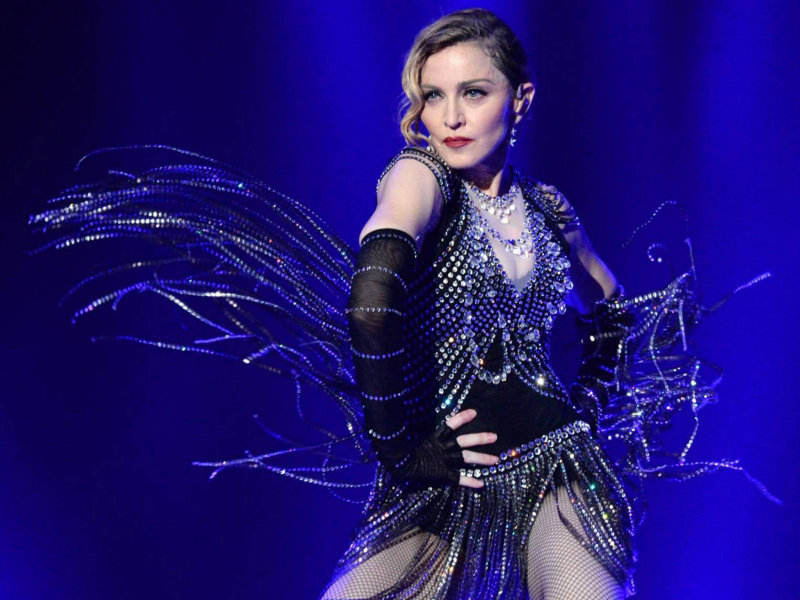 Madonna has been through an incredible journey, and the fans are so glad she did. She dropped out of college, where she was studying dance, and moved to New York. There she tried to start a career in dance, but fate had way more in store for her. As a dancer, she would hang out with musicians and learn how the business worked. As she went through the motions, she developed a sense for how things worked and started a career in music.
She constantly keeps her fans and the media fascinated with an incredible style that is uniquely hers, whether it is in her dress, dance, way of thinking, imagery, or that incredible singing voice. Ultimately, she has a keen eye for keeping things fresh, which everyone loves.
Most importantly, she works extremely hard; whereas most other artists soon retire after some success, Madonna is always planning her next move. She is always laser-focused, which explains why her concerts never cease to amaze.
You can expect nothing short of a fantastic time because she has an extensive library, which includes hits from fourteen studio albums such as "Into the Groove," "Justify My Love," "Music," "Vogue," and fan favorite "Like a Virgin." Something this special only comes around sparingly, so tickets will sell out very fast. Luckily, we have some available right now, and all you have to do to grab them is click on the "Get Tickets" button and follow the prompts. Yes, it is that easy, and you really have to be there to experience the icon of a generation.