Xcel Energy Center Seating Chart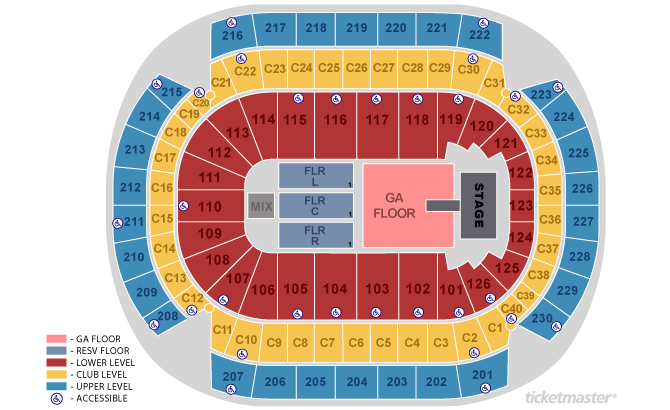 The Xcel Energy Center has a seating capacity for 17,954 people, spread out over the arena's four spectator levels: one suite level, in addition to three general seating levels.
Seats are numbered clockwise around the arena. Sections are numbered: 101-126 (100 level), C1-C40 (RBC Wealth Management Club Level) and 201-230 (200 level). Per section, the lowest row is located closest to the arena floor, and row numbers increase towards the concourse.
The Xcel Energy Center has 5 gate locations. The Xcel Energy Center Box Office and Hockey Lodge are located at Gate 1, found at the main lobby on the building's southeast side. Gates 1-4 are open to all ticket holders, whereas Gate 5 is an internal gate for the use of Bremer Bank Suite Level and RBC Wealth Management Club Level ticket holders.
For access to Gate 5, enter the arena lobby through Gate 1 and take the stairs or elevator on the east end of the lobby. Then exit the glass doors to the rotunda. Gate 5 can be found on your left.